Beauty and the Beast
(Panto-style)
December 1, 2, 3
December 8, 9, 10
December 15, 16, 17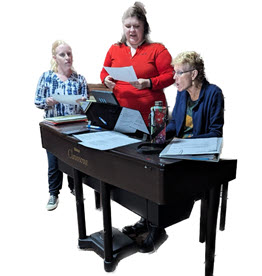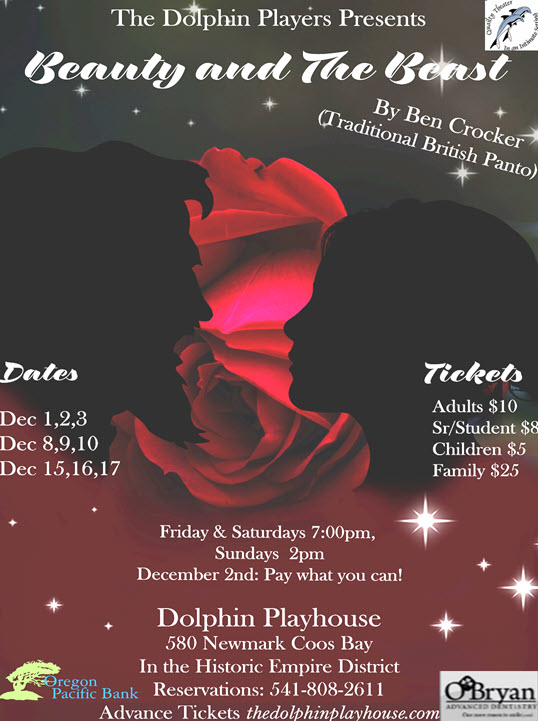 2024 Season Proposals Needed
The Dolphin Players are now soliciting proposals for productions and directors for the 2024 season. The Dolphin Playhouse is an intimate theater located in the historic Empire district. The usual season includes six productions, and the Dolphin Players are open to all genres.
Past productions have ranged from Cabaret to classic radio. The selection process begins with submission of a play proposal, followed by a presentation to the Dolphin Players board of director. If a proposal is selected to be part of the season, the director will be supported throughout the process by Playhouse staff. Experience in directing is not required, and unpublished manuscripts will be considered.
For more information and a play proposal form, please contact Alice Carlson, Managing Director, by email at [email protected] or leave a message at the theater 541-808-2611.